Benefits of Removing Website URL Field from the Comment Form in WordPress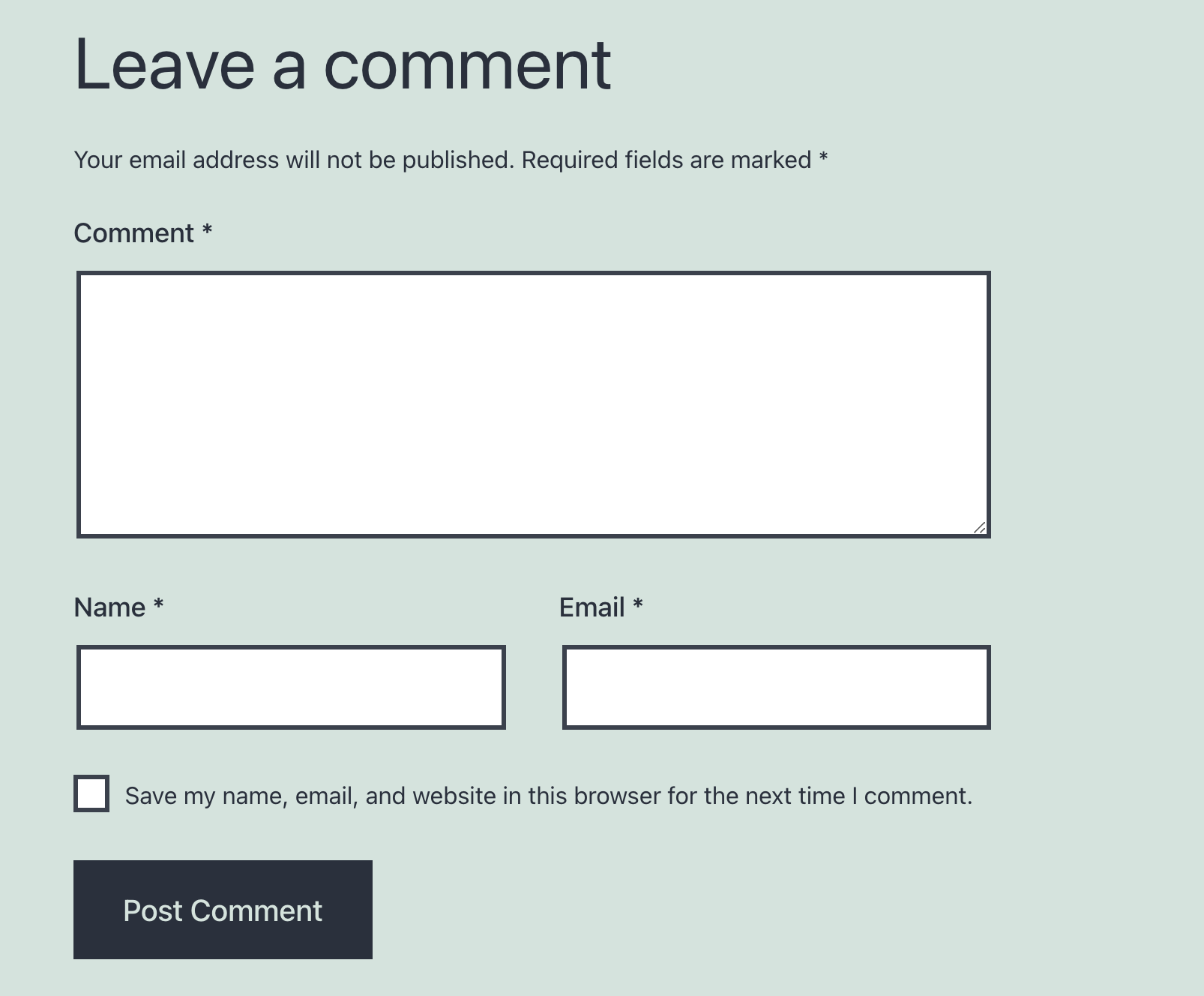 Removing the website URL field from the comment form in WordPress can have several benefits, depending on your website's goals and requirements.
Here are some of the advantages:
Reduced Spam: One of the primary benefits is a reduction in comment spam. Spammers often use the website URL field to insert links to their own websites, which can lead to a higher volume of spammy comments. By removing this field, you discourage automated bots and spammers from leaving irrelevant or harmful comments.
Improved User Experience: Simplifying the comment form by removing unnecessary fields can enhance the user experience. Visitors may find it more convenient and less intimidating to leave comments without having to fill in a website URL.
Faster Commenting: With fewer fields to complete, the commenting process becomes faster. This can encourage more visitors to engage with your content by leaving comments, as they won't be deterred by a lengthy form.
Increased Interaction: Some users may be more inclined to leave comments when they perceive that you are not requesting personal information such as their website URL. Removing the website URL field can foster more open and genuine discussions.
Privacy: Some users may be concerned about sharing their website URLs, even if they have legitimate intentions. Removing the website URL field respects users' privacy and may make them more comfortable engaging in discussions on your site.
Simplified Design: Removing the website URL field can help simplify the design of your comment form, making it look cleaner and more focused on the essential elements: the commenter's name, email, and the comment itself.
Encouraging Quality Comments: By reducing the barrier to entry for leaving comments, you may attract more thoughtful and relevant comments from users who genuinely want to engage in meaningful discussions on your website.
Compliance with GDPR and Privacy Regulations: If your website is subject to data protection regulations like GDPR (General Data Protection Regulation), removing unnecessary data fields, such as the website URL, can help you comply with privacy requirements by collecting only essential user information.
Less Maintenance: Fewer fields mean less data to manage and potentially fewer moderation tasks to deal with spam or low-quality comments.
Use the below WordPress plugin to remove the website URL Field from the Comment Form from your WordPress blog/website.
It's important to note that while removing the website URL field can have these benefits, it may also reduce the opportunity for users to share their websites and promote legitimate discussions or networking.