Speaking at WordCamp Mumbai on Make Your WordPress Site Hack-Proof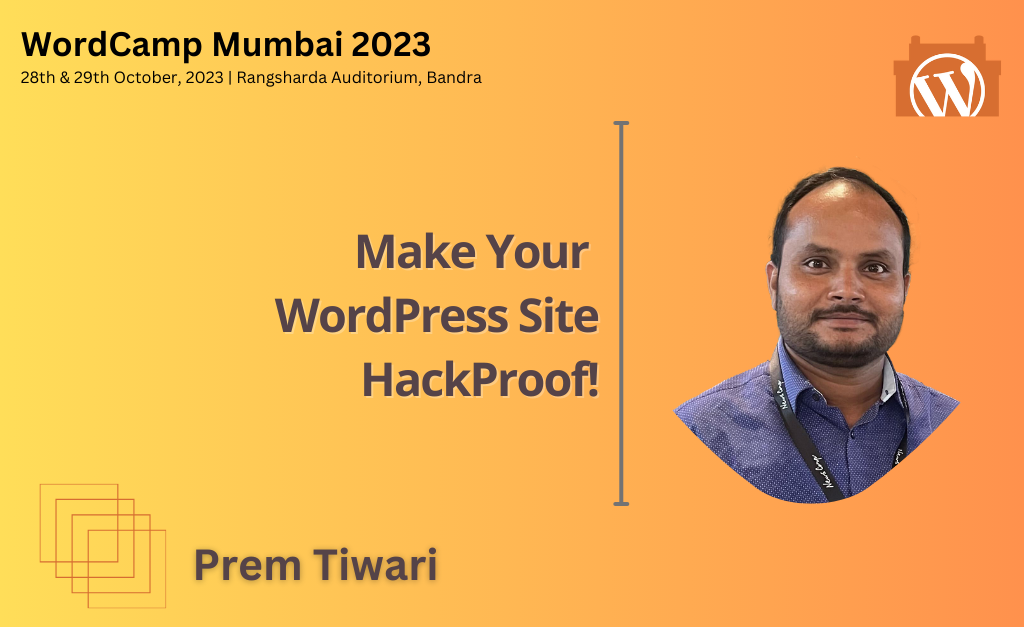 I'm thrilled to announce that I've been given the incredible opportunity to speak at WordCamp Mumbai, and I'm going to address a topic that's become increasingly important in today's digital landscape: "Make Your WordPress Site Hack-Proof." 🔐
WordPress is an incredibly powerful platform, but with great power comes great responsibility. The internet is filled with individuals and groups seeking vulnerabilities to exploit, and WordPress sites are no exception.
This is an opportunity to learn from real-world experiences and gain the knowledge needed to keep your WordPress site safe and secure. Whether you're a website owner, developer, or simply someone interested in safeguarding your online presence, this session will have something for you.
WordCamp Mumbai is known for its vibrant community of WordPress enthusiasts and experts, making it the perfect platform to share this crucial information. I'm excited to be a part of this event, and I hope to see many of you there.
If you're attending WordCamp Mumbai, make sure to mark your calendar and join me for a discussion on WordPress security that you won't want to miss! Let's work together to make the WordPress ecosystem safer for everyone….